Low weight materials, battery and drone technology are combining to make flying cars a reality.
Dozens of companies are already at an advanced stage of developing and testing electric powered flying vehicles for use in urban environments. Leading aerospace companies like Rolls-Royce have partnered with firms to bring their expertise in commercial air travel and engine technology to a new and emerging field of transport.
Much smaller than commercial aircraft, these vehicles are designed with multiple sets of rotors (think: big drones, rather than small planes). They are typically big enough to carry 1 – 4 passengers up to distances of 10-20 km. This market is estimated to be worth $1.5 trillion by the year 2040 (see below market forecast from Morgan Stanley) and big tech names like Uber are already heavily invested in developing vehicles to tap into this emerging industry.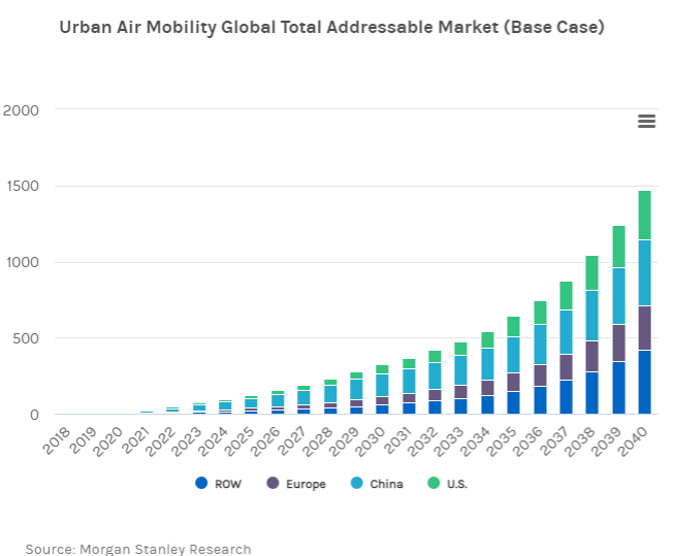 In the foreseeable future, people living in cities will likely be able to hail an automated flying taxi using Uber or similar ride hailing app and be flown direct to their destination.
This is an incredibly exciting Future Trend that we are following very closely at Dominion. As the technology develops and products come to market, we will be looking for investments in this sector which we believe could bring radical change to urban environments and offer investors strong long-term return opportunities.